We specialise in affordable premium single vineyard wine. Our small selection of cool climate wines are typical to the Adelaide Hills. Try our Chardonnay, Pinot Noir or Tempranillo that are all of great quality, style and character.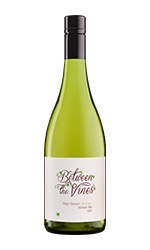 2014 Chardonnay
This classic cool climate Chardonnay delivers upfront citrus and grapefruit aromatics that develop softer pear and rockmelon flavours on the palate. The flinty minerality and natural acidity adds length and elegance, which integrate well with a subtle oak influence. The modest winemaker inputs have kept the wine true to its single vineyard origin.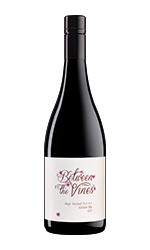 ​2015 Pinot Noir
This delicate Adelaide Hills Pinot exhibits early raspberry and cranberry fruit flavours, synonymous with Pinot from the area. These are beautifully integrated with light tannins and bright natural acidity to give a smooth mouthfeel. Secondary aromas focus on oak derived vanilla and clove, which give a touch of spice in a well-rounded finish.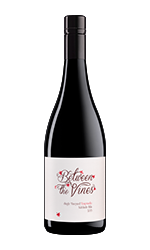 ​2013 Tempranillo
This full bodied Tempranillo brings together ripe strawberry and tobacco flavours retained from its Spanish roots, with hints of pepper and spice true to its Hills origin. Higher natural acidity along with a mild oak regime allow for maximum fruit preservation and exceptional depth of flavour. These elements are integrated with firm tannins to ensure it will age well in the cellar.
"Our goal is simple. To find and celebrate the most drinkable wines in South Australia."
Between the Vines
Wine shop
To place an order, please select your wines at the bottom of the page, this will then take you to our 100% secure credit card or paypal service. Purchases can be as either a case of 6 or 12 (including mixed cases) and the wine will be shipped within 48 hours of the order. Shipping is free in South Australia and is $10 per 6 bottles for interstate. International shipping can organised by direct contact.
WARNING: Under the Liquor Control Reform Act1998 it is an offence: To supply alcohol to a person under the age of 18 years (penalty exceeds $6000) For a person under the age of 18 years to purchase or receive liquor. (Penalty exceeds $500)